Graded Grains
Releases
History << >> Equipment << >> Gigs << >> Memorabilia << >> Recordings << >> Releases << >> More Stories << >> Updates
45 / CD / LP / BOOK
This 45 was released by the Spartans locally in 1965. The two tracks are Lies (The Who) & Tell Me (Chris Montez). Recorded by John, Roger, Chris, Humphrey & Tommy at Oak Records, Morden, Surrey. Brian Roberts from Starline Entertainment, who managed the group, financed the records & about fifty were pressed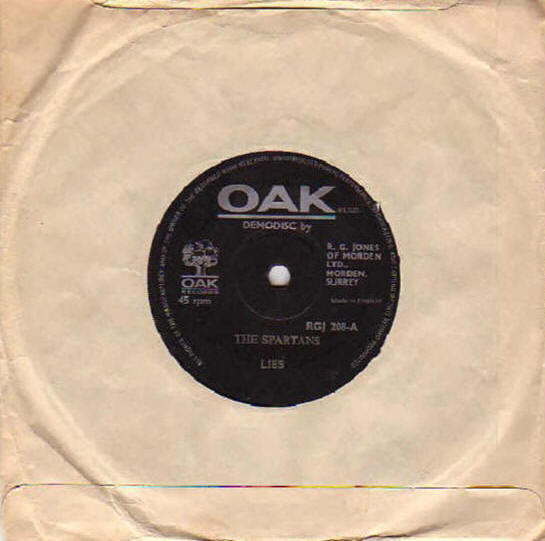 These two tracks, Animal Magic (written by John & Bud) & Lucifer Sam (written by Syd Barratt of Pink Floyd), were recorded at the Swan Street Studio, Torquay - Engineered by Tony Waldron in 1968 & now named the Graded Grains - John, Bud & Cliff.
They were found, a very scratched 45 acetate, in a London shop a long time ago. Someone got hold of this record & put the tracks on a compilation LP (& CD) - including all the background noise. This acetate emerged again around 2004 on eBay. John was unaware of this release & only found it through helping Nigel Lees on his Alphabeat project - see below.
Even yesterday, 12/09/2020, I had an email containing these two images!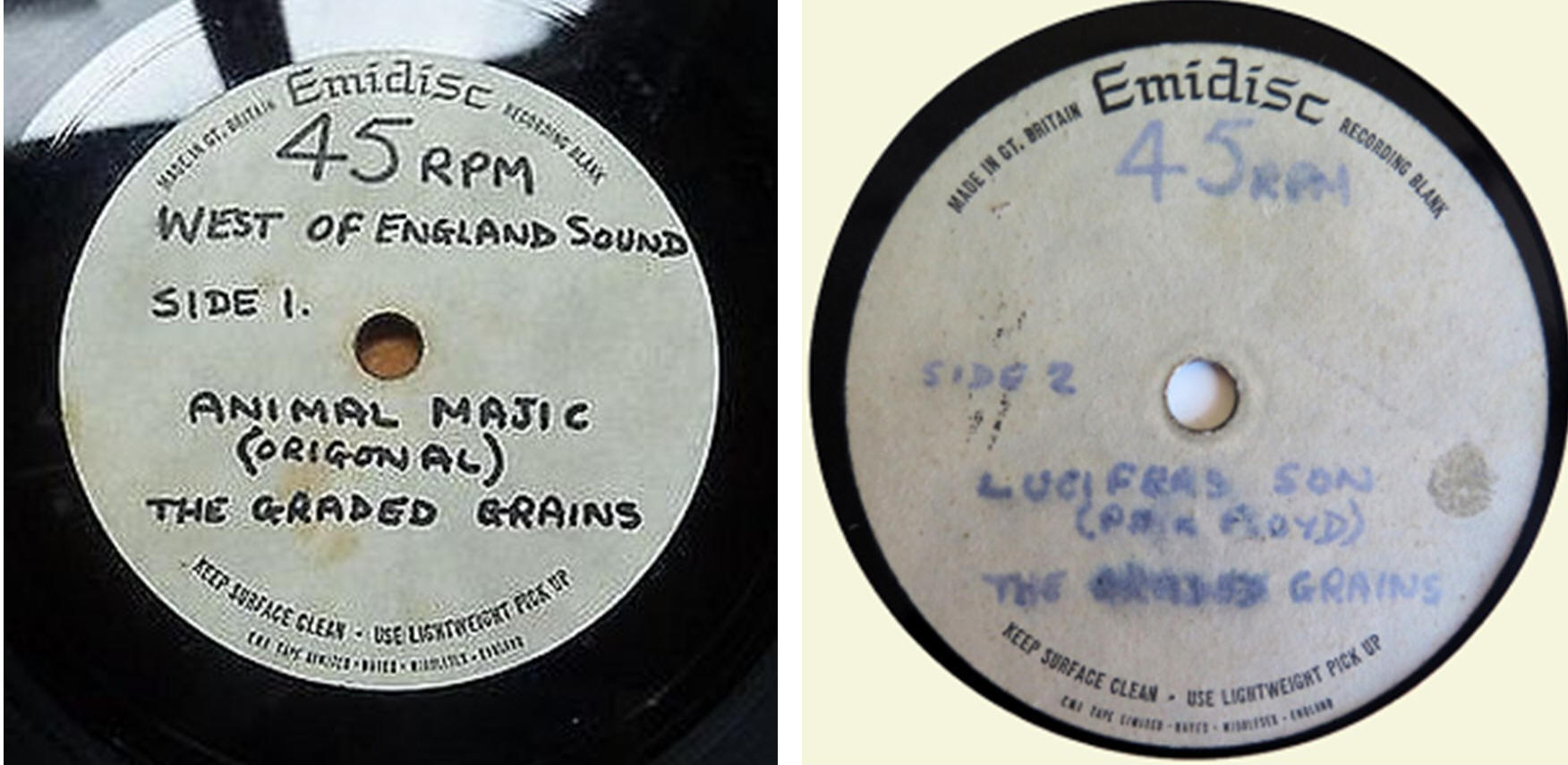 These two tracks were included, in this compilation, released in 1986 - Chocolate Soup For Diabetics, Volume 3.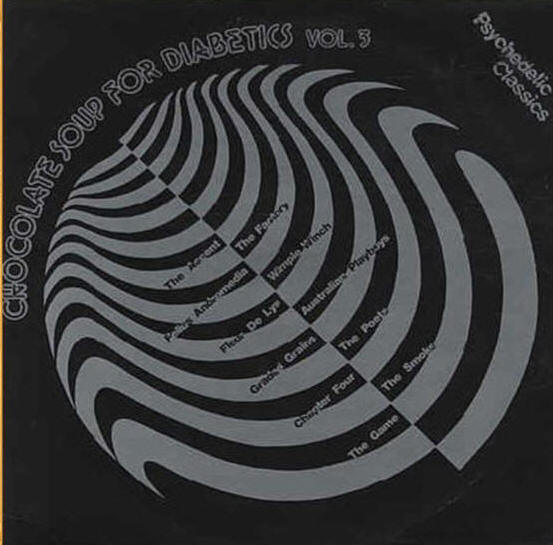 Below Left - This Graded Grains acetate was used as part of - Alphabeat
Below Right - Alphabeat was released on CD/LP on 29/07/05. The tracks are - Gabriel Says Yes, Animal Magic, On The Dole & Harry The Hermit - all written by John & Bud. On CD & LP and includes a comprehensive booklet
A special thanks to Nigel (Lees) for making this possible. He took the original Paris recordings & had them digitally cleaned up & included four of these tracks on this compilation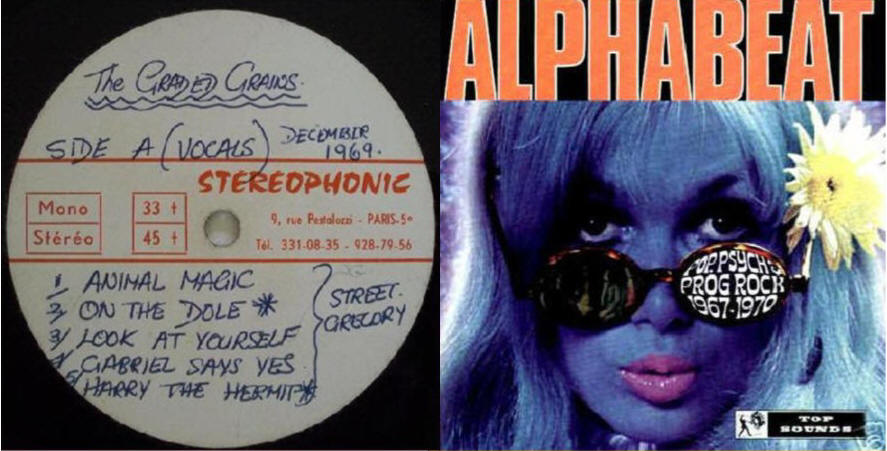 Below - This book was release 30/10/03 - Oh No! It's Local Rock And Roll ... but I like it
The front cover shows (top) the Spartans 1965 - left to right - Chris, Tommy, Humphrey, Roger & John - in Fore Street, Exeter & (bottom) Gary Kane and the Tornadoes. The back cover features the Graded Grains (middle, three down) at Hospital Barracks, Bad Kreuznach, Germany in July 1969. Left to right - Bud, Tommy, John & Terry
There are three books out - Tiverton, Exeter & Taunton Areas - be careful when ordering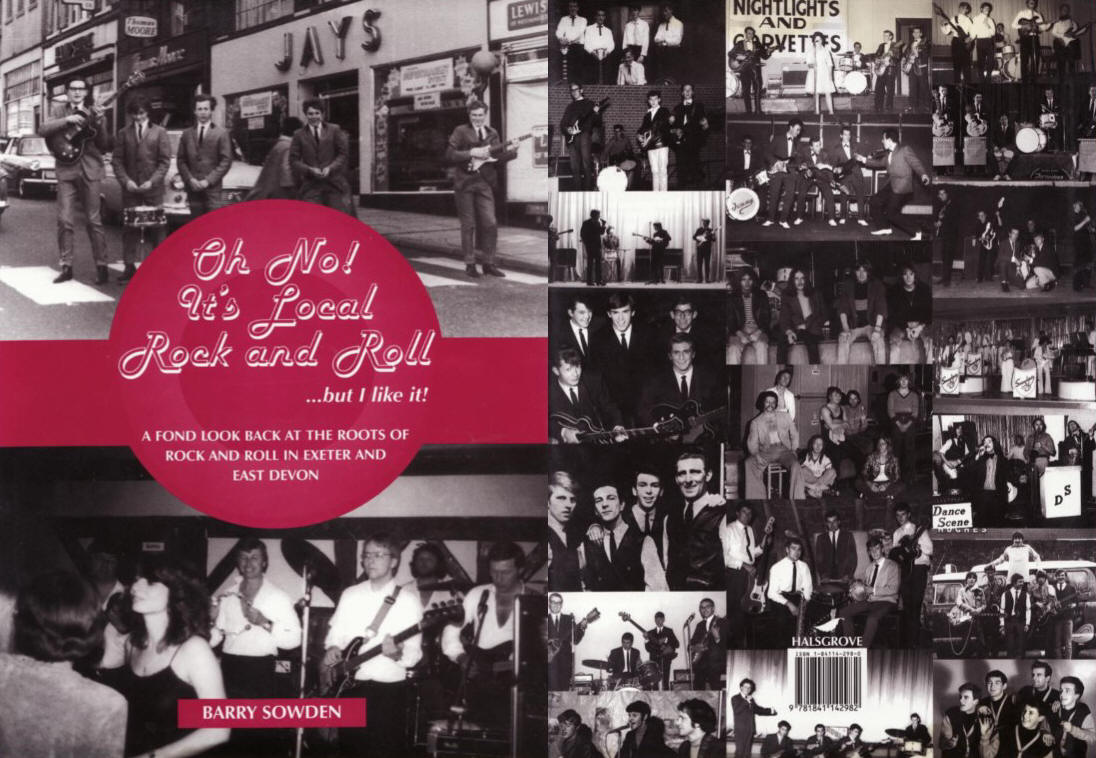 And after about fifty years these two tracks were released in 2018!
Disk 1 - Track 16 - The original recording of Animal Magic with John, Bud & Cliff - below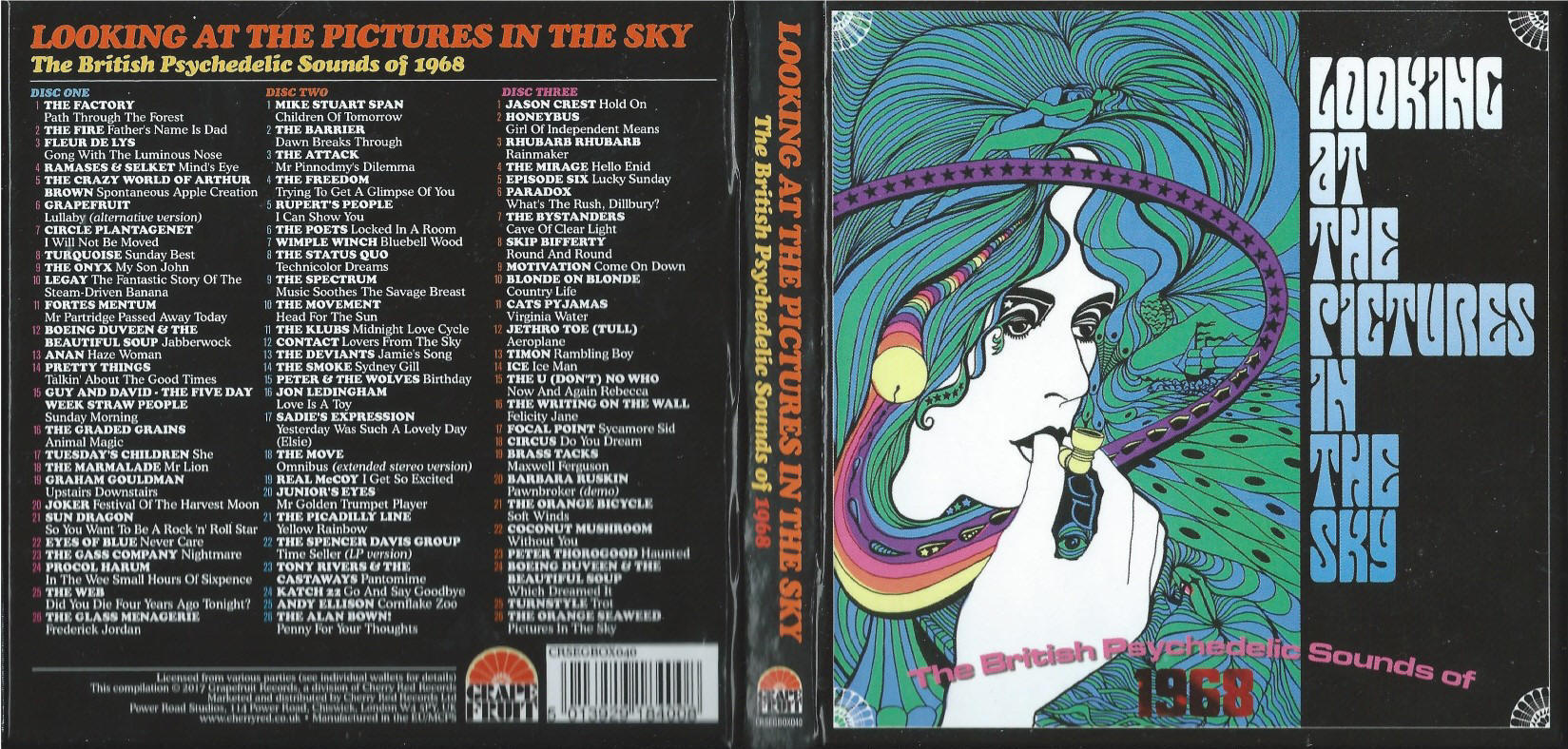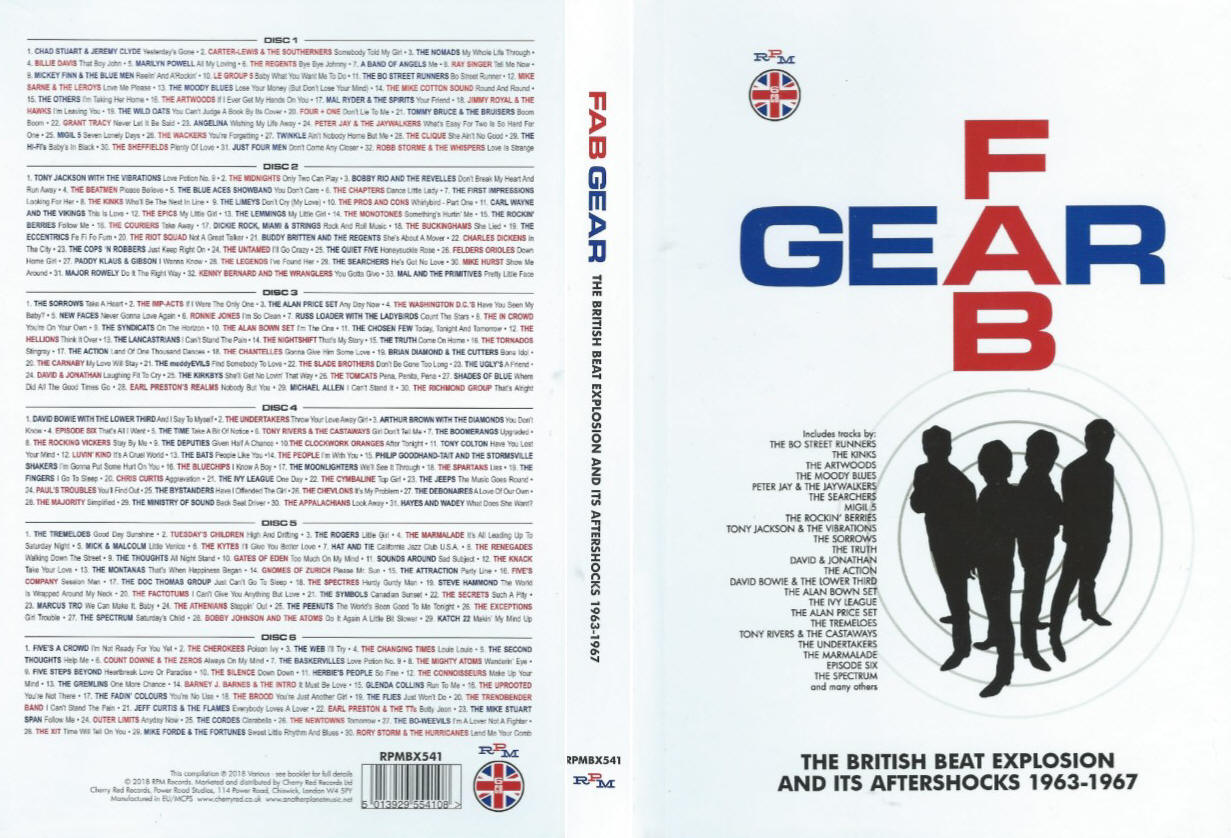 Above - Disk 4 - Track 18 - The Spartans recorded at Oak Records, Morden, Surry - John, Chris, Tommy, Rog & Humph - above
Below are the invoices for the royalties in 2019! On the left are for The Spartans (Lies) in 1965 - sold 399 copies & accrued £37.92. On the right The Graded Grains (original version of Animal Magic) circa 1968/69 sold 774 copies & accrued £62.33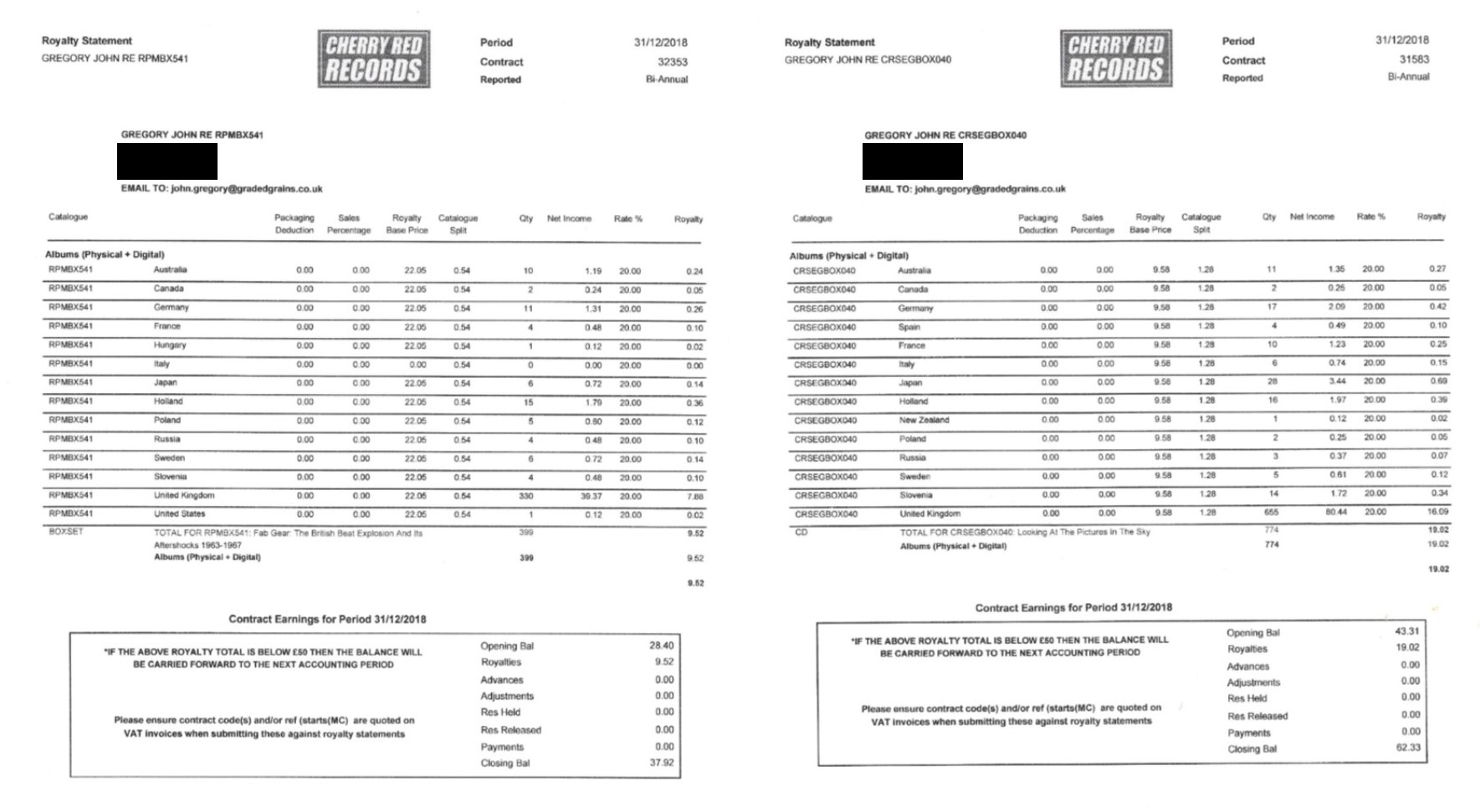 Next - the cheque for Animal Magic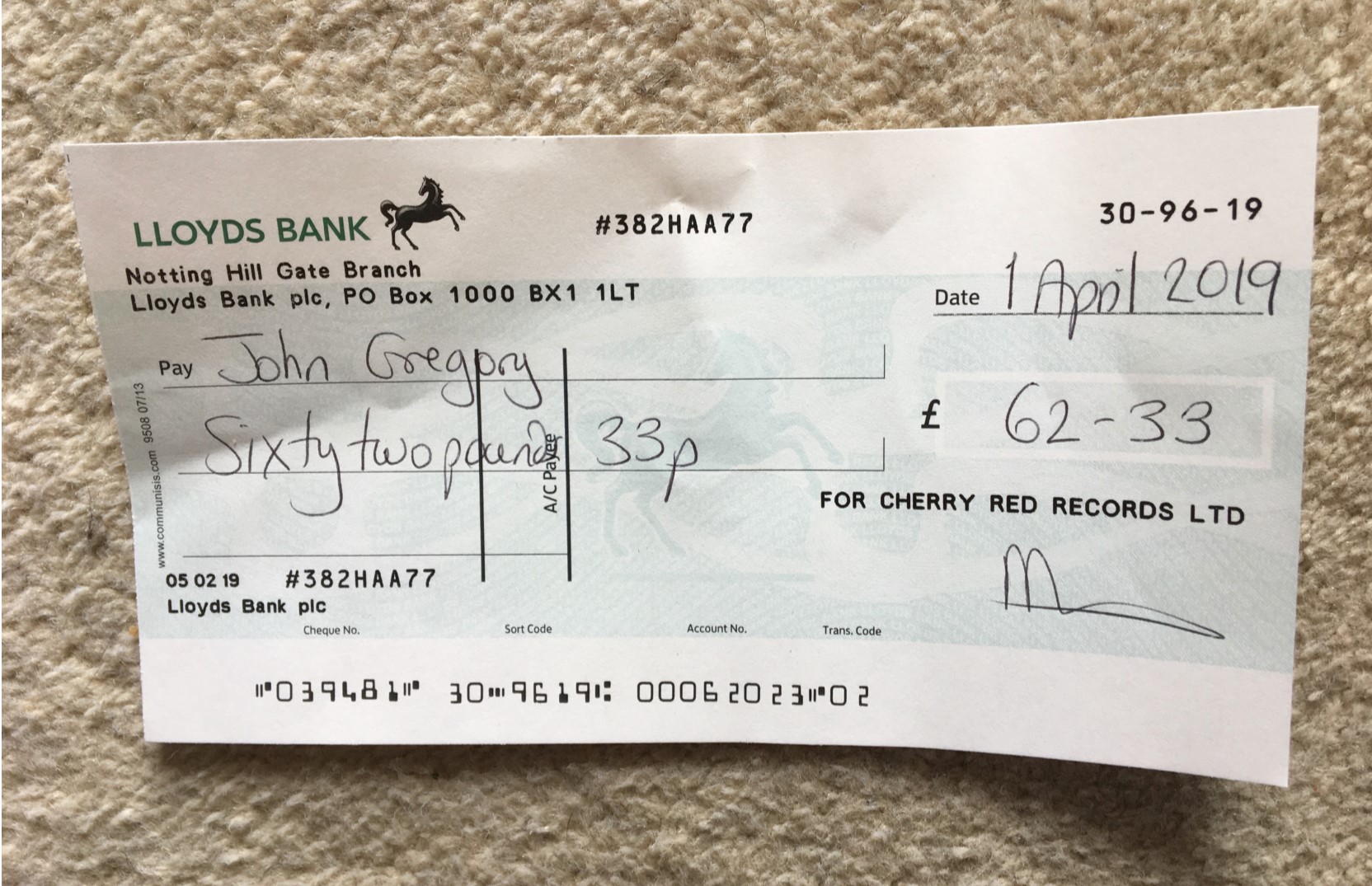 Not an April Fool!